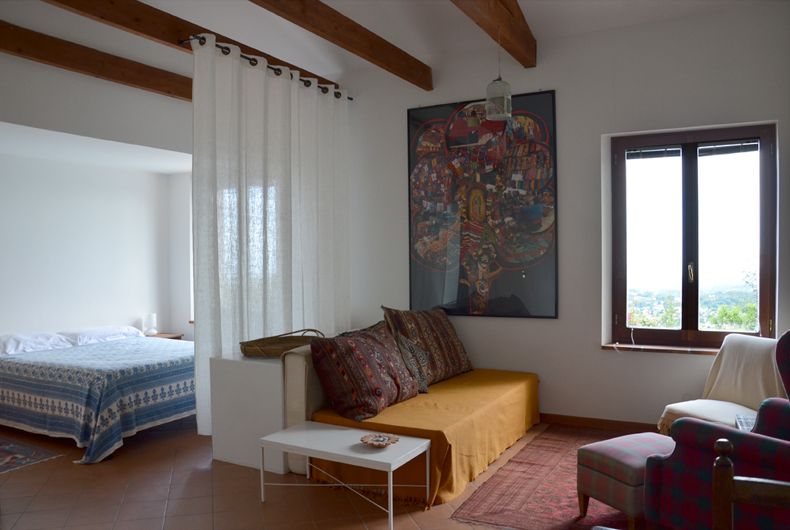 The Oak suite is a very large room of 48 m2 with a private bathroom.
Two windows overlook the pool and terrace, while the garden can be seen through the glass door, with its big oak tree and the sheltered terrace.
The sleeping space with its 160 cm double bed is defined by a row of bookcases and two linen curtains.
In the sitting corner, the couch is made of several single mattresses that can also be used in order to add one-person sleeping accommodations.
Air conditioning is available in this room, if needed.
A small upright piano can also be enjoyed in this large room.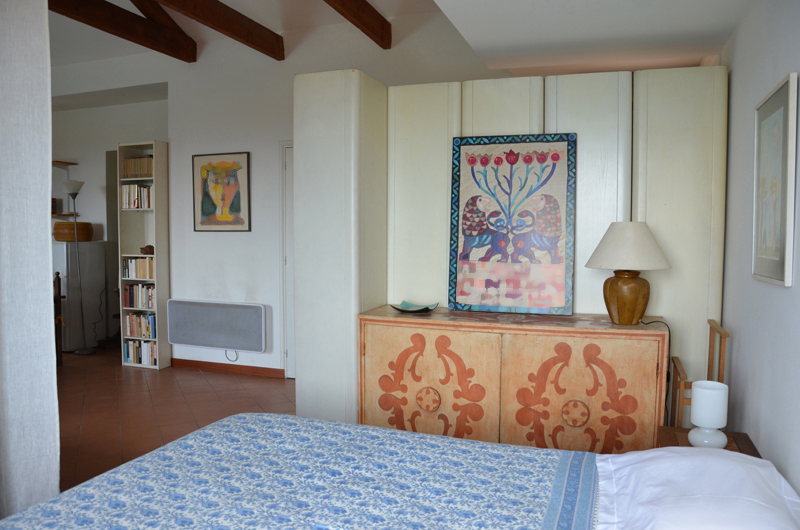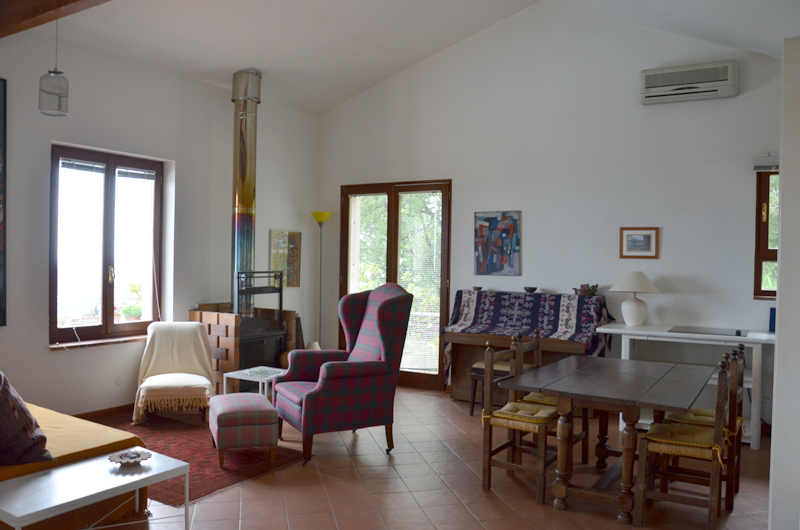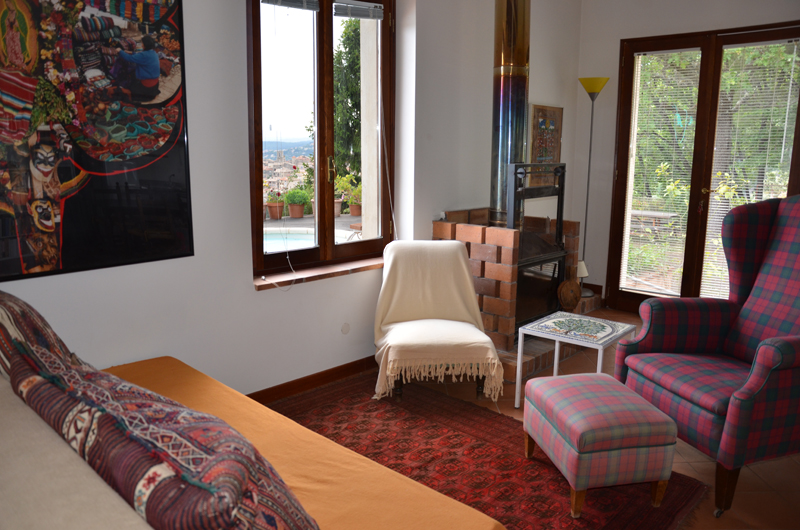 the room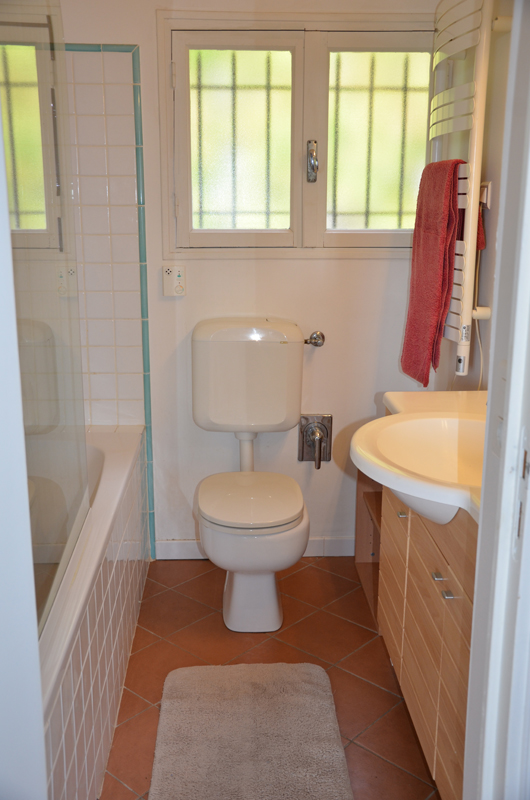 the bathroom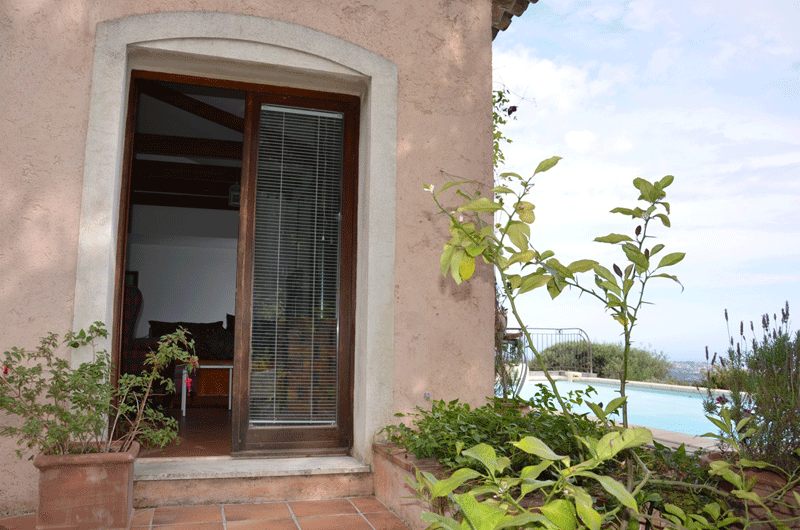 the room's exit towards the garden