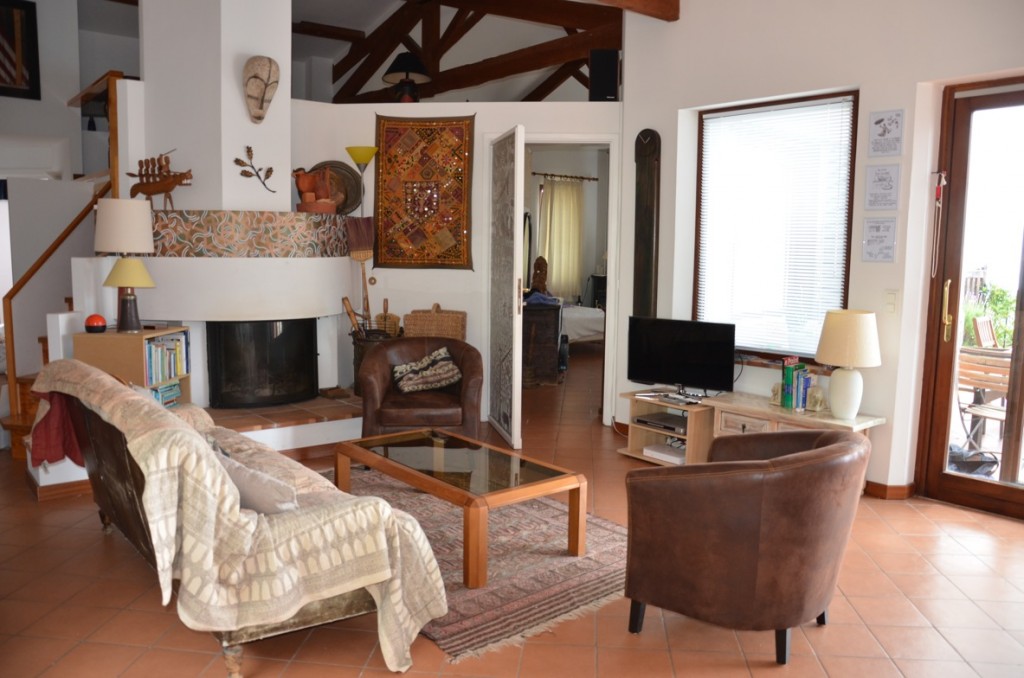 At the center of the house, the living room and the kitchen share a space of 48 m2 under a high ceiling. Through two large glass sliding doors you can see the village, the terrace and the pool, and on the opposite side, a patio and the "Baou" mountain.
In the living room, a TV and a DVD player.
Behind the fireplace,  a wooden staircase brings up to a small mezzanine of about 6 m2, overlooking the living room space.
The open kitchen, in a loft style, is separated from the sitting area by a wooden bloc with a detachable table that can sit up to 12 people. It is equipped with all one needs to prepare and cook meals.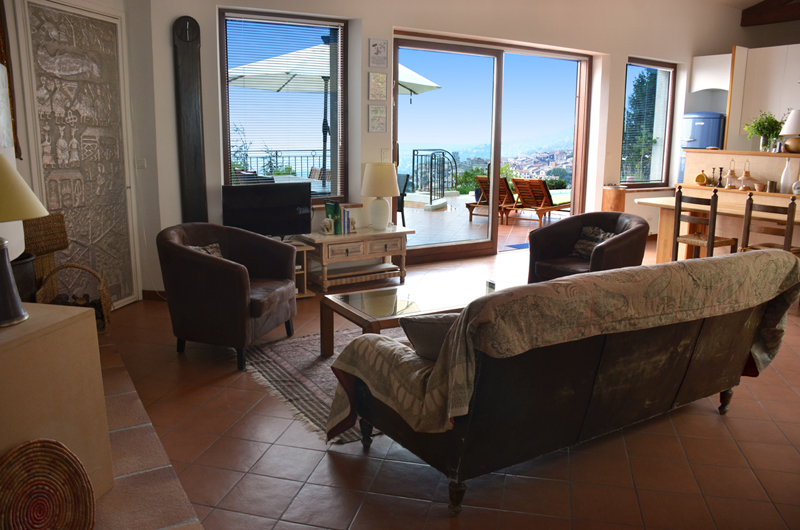 the living-room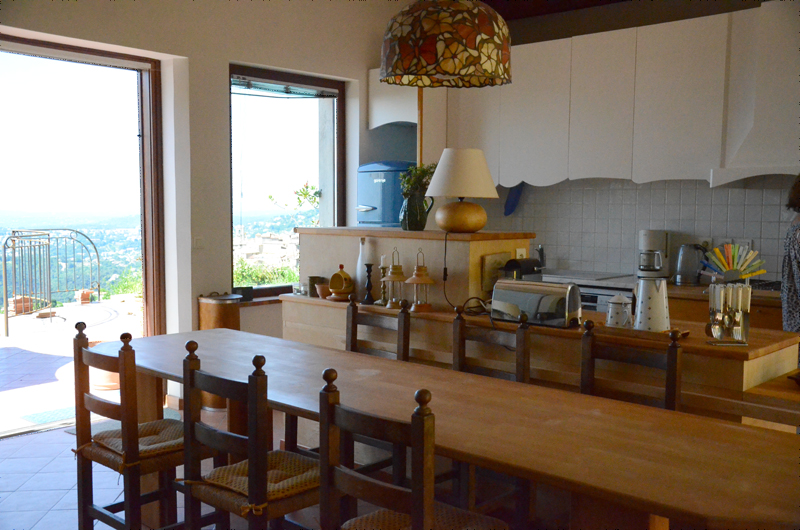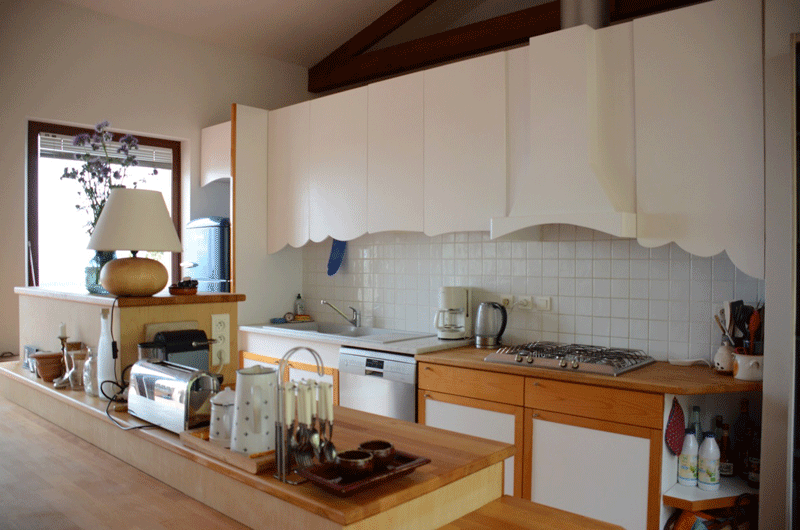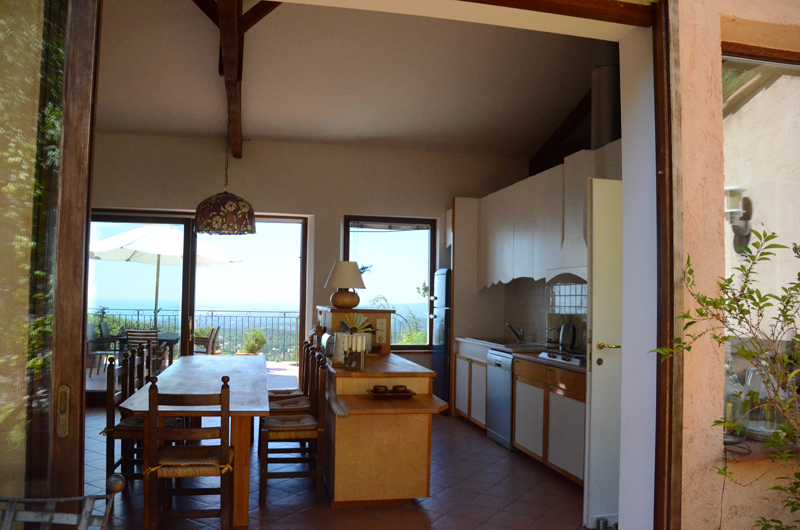 the kitchen